Just quick re-post of this…
The next Salvation gig will be on 10th December 2011 as part of the Black December event at The Victoria Halls, Keighley.
Headlining will be post-punk legends UK Decay, Anne-Marie Hurst, Salvation and Manchester's finest, the Inca Babies.
DJs Martin OldGoth & Quiff Boy will be providing aftershow delights on the dancefloor.
More information & tickets available via the Official Anne-Marie Hurst Website.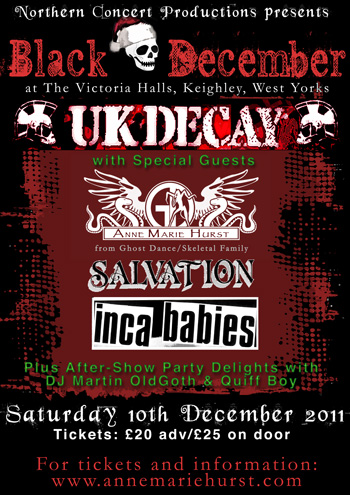 Eve xx