During the band's history, a number of songs – both covers and originals – were regularly performed live but never officially recorded.
Recently discovered in a dark basement in Leeds 6, this live recording of the song 'Hunger Days' was included amongst a collection of tapes the band had no idea still existed!
Captured live on 19.05.1988, as SALVATION were opening for FIELDS OF THE NEPHILIM at the London Town and Country Club (now the Forum), the song is another catchy indie-pop anthem which, had it been recorded in the studio at the time, would certainly have made a great single for the band!
HUNGER DAYS (available until 24th October)
This is the only song from the 1983-90 era of Salvation not to be recorded in the studio. One of the last songs to be written with Choque, this version was recorded live at the Town and Country Club on 19.5.88 when the band were supporting The Fields of Nephilim. Line up is Danny Mass: Vocals, Benoit Farvak: Guitar, Choque Hosein: Guitar, Richard Miechje: Bass, Jez Farrar : Drums.
Buy this track on Bandcamp (99p)
Coincidentally, on Friday 23rd October 2015 – as part of the International Bram Stoker Film Festival at the Whitby Spa Pavilion – for the fourth time in their twisted history, SALVATION will be given the task of stoking up the masses for the awesome NEPHILIM!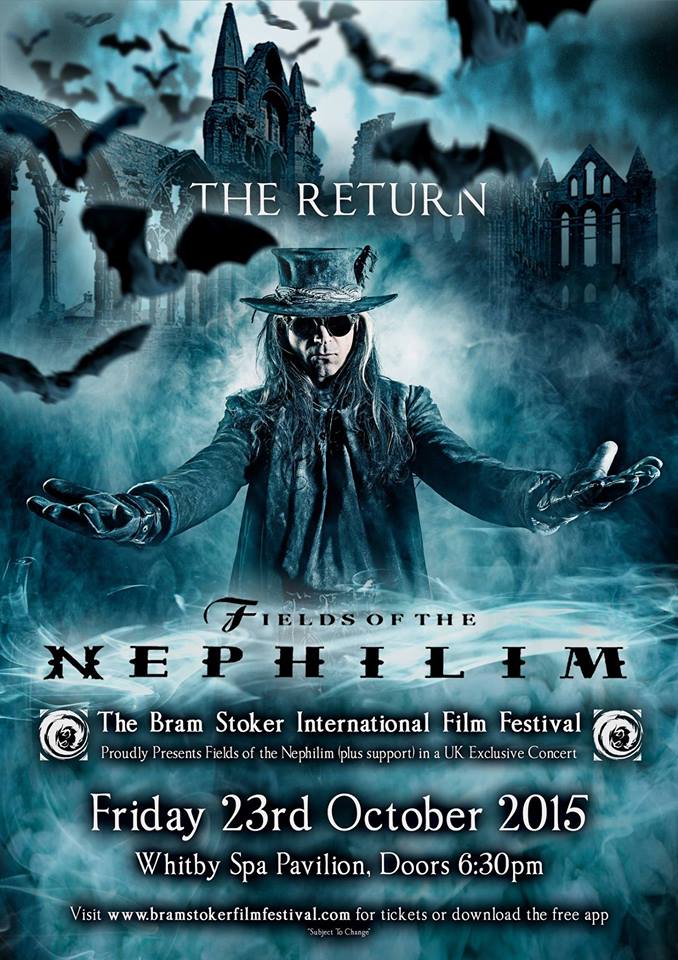 The Bram Stoker Film Festival – Whitby Spa Pavilion – Whitby, Thursday 22nd – Sunday 25th October 2015
Tickets now available from http://www.bramstokerfilmfestival.com/tickets