'ROCK OFF FIBRO' double DVD out now!
A collection of rarities and live videos by 40 bands including Salvation, Skeletal family, Expelaires, Red Lorry Yellow Lorry, Crazyhead, Spear Of Destiny, Chameleons Vox, Dave Sharp, Theatre Of Hate, TV Smith and many more.
All profit will go towards helping medical and community groups raise awareness of FIBROMYALGIA, an incurable condition.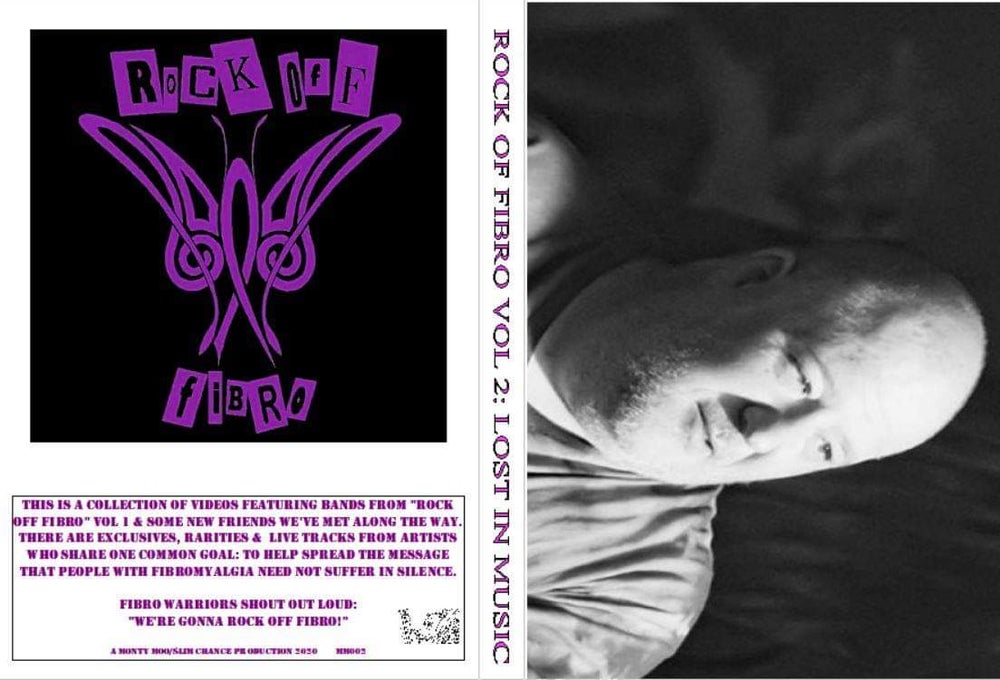 'ROCK OFF FIBRO' double DVD