Unfortunately Salvation's return to the stage will be rather bittersweet.
Mark Mason, friend of the band, original road crew and one of the first Fan Club Organisers, died last year after a sudden illness, still a young man.
We will remember Mark for his dedication and all the work he put in from the band's infancy, for not, it has to be said, great recompense.
He worked very hard setting up, tuning guitars, striking gear and often repelling boarders from the stage whilst keeping spirits up!
The band would have struggled a lot more in its infancy if it hadn't had been for Mark's time and energy and perhaps most importantly dry wit and joie de vivre!
I know he'd have enjoyed the up and coming gigs, and he'll be remembered by a great many friends when Salvation hit the stage.
We'd like to pass on our condolences to his family once more and to Mark I'd like to say "stop yer grumbling, we're at Kirkstall lights".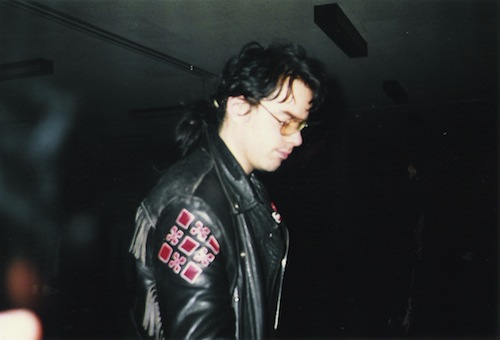 Rest in Peace Mark.
Eve xx