For their exclusive 2017 UK performance, iconic goth-rock legends Fields Of The Nephilim have announced Skeletal Family alongside fellow alternative scenesters, Salvation, as special guests at 'SATURNALIA' on Friday 22 December at O2 Forum Kentish Town.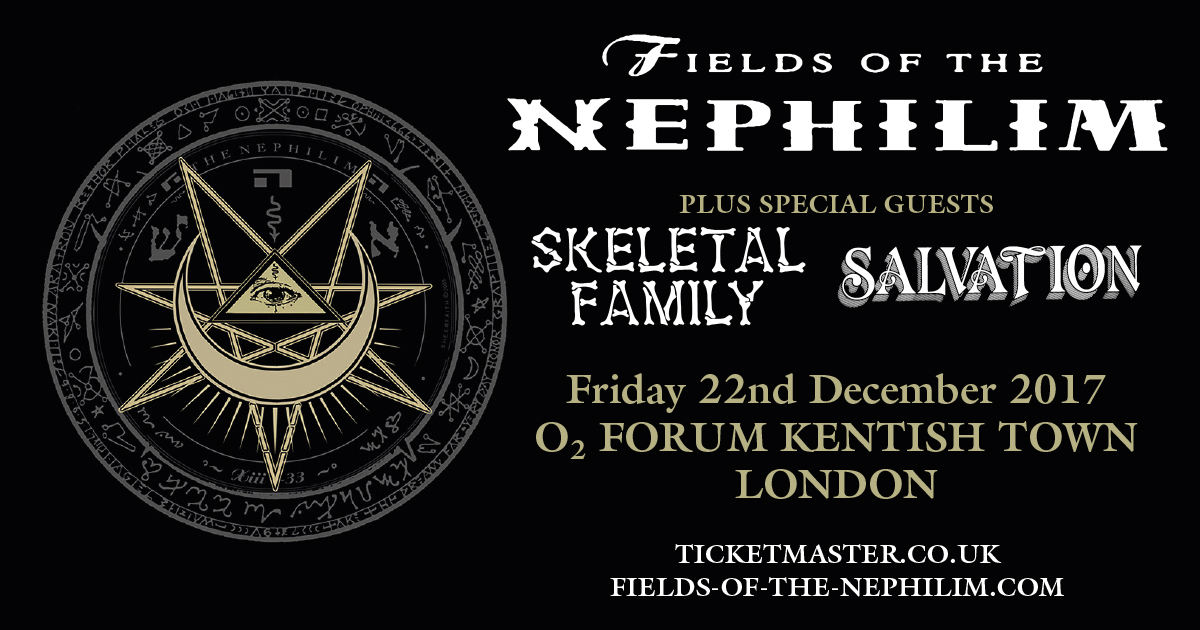 The gathering will be held on Friday 22 December, during the Winter Solstice, at London's O2 Forum Kentish Town, which coincides with the pagan festival, 'Saturnalia'.
Says Carl McCoy, frontman and founder of Fields Of The Nephilim: "We are very pleased to welcome Skeletal Family and Salvation. We've played together many times over the years on our musical journey, so expect something very special on this night."
This year's exclusive Fields Of The Nephilim performance will honour the dark energies of winter with a truly spellbinding set celebrating the band's illustrious career.